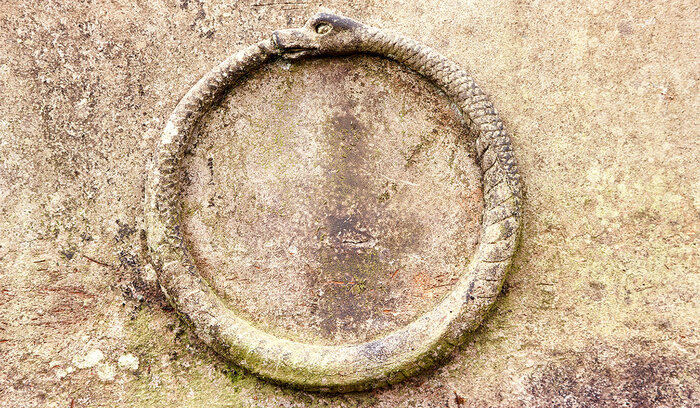 Uroboros
1.
A circular symbol depicting a snake, or less commonly a dragon, swallowing its tail, as an emblem of wholeness or infinity.
Examples of
Uroboros

in a sentence

"The way one event blends into another makes summer festival season feel like an entertainment uroboros."

"My brother described the all-inclusive vacation he just got back from as "an uroboros of constant food and drink.""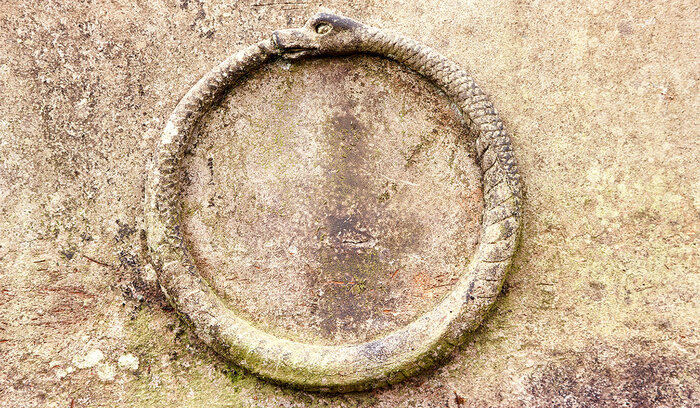 Get the Word of the Day sent directly to your inbox!
Daily Question
What is another expression for "abditive"?
Start defining your knowledge
Get daily words and quizzes sent straight to your inbox!