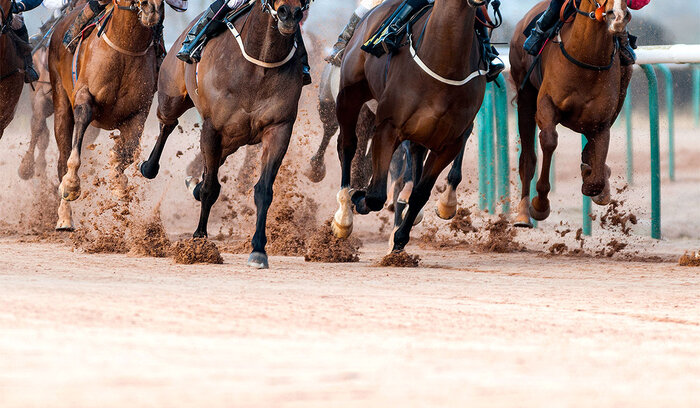 Derby
Origin: English, late 18th century
1.
(British) An annual flat race for three-year-old horses, founded in 1780 by the 12th Earl of Derby and run on Epsom Downs in England in late May or early June.
2.
(North American) A bowler hat.
Examples of
Derby

in a sentence

"The derby attracted many well-dressed, high-rolling attendees."

"René Magritte's "The Son of Man" painting features an apple and a derby."
About Derby
This word comes from the annual Derby horse race, considered the most important in England. It was started in 1780 by the 12th Earl of Derby and run at Epsom, Surrey. The name was adopted for any major horse race after 1875.
Did you Know?
The word "derby" comes from the city of Derby in the Midlands of England, located on the River Derwent. Eventually, use of the word in Great Britain spread to include any sports match between two rival teams from the same area. "Derby" eventually jumped the pond and was used to describe bowler hats, roller derby, and, of course, certain horse races — most notably, the Kentucky Derby.