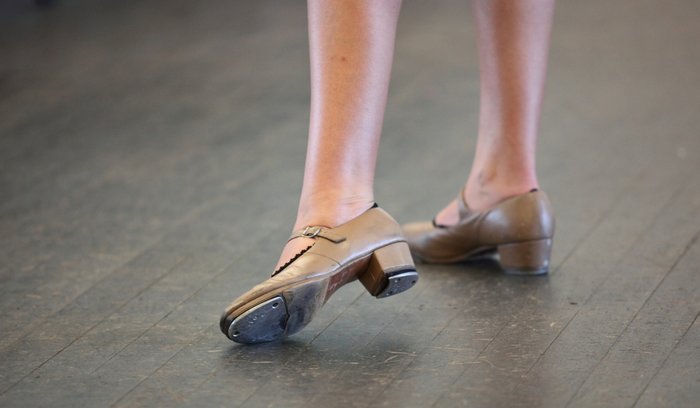 Buck-And-Wing
1.
A lively solo tap dance, typically done in wooden-soled shoes.
Examples of
Buck-And-Wing

in a sentence

"Get the music started, and let's watch some buck-and-wing!"

"I won first place for my buck-and-wing at the county fair."
About Buck-And-Wing
Before tap dancing, there was buck-and-wing. This fast and flashy type of dance combined elements of Irish clogging and African rhythms for a style that was very popular in 19th-century minstrel shows.
Did you Know?
It's believed that Irish indentured servants and African enslaved people shared their dancing and musical heritages on Southern plantations, and these styles influenced the modern traditions of tap dancing. Buck-and-wing was an early style of tap dance, performed solo with heavy wooden shoes.