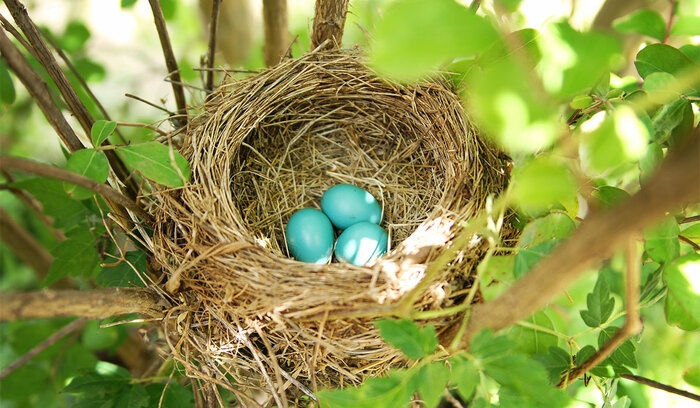 Nidification
Origin: Latin, 17th century
Examples of
Nidification

in a sentence

"My newlywed sister and her husband were so busy with nidification that they skipped almost every invitation for a year."

"From my porch, I can watch the nidification each spring as birds and squirrels begin their nests."
About Nidification
"Nidification" is taken from the same word in Latin, meaning "building a nest."
Did you Know?
The secret to nidification isn't just gathering nest-making materials — the quality of the materials is crucial, too. Nidification is a process of finding the best-quality materials (such as twigs and dry leaves), then weaving them together. Whether they're making a "cup nest" (a common bowl-style bird's nest) or an "adherent" nest attached to the side of a building, birds work hard to make their nests into solid and reliable living spaces. During nidification, birds use their beaks to interlace and move nest materials around, and some species use mud, sap, and saliva as glue.