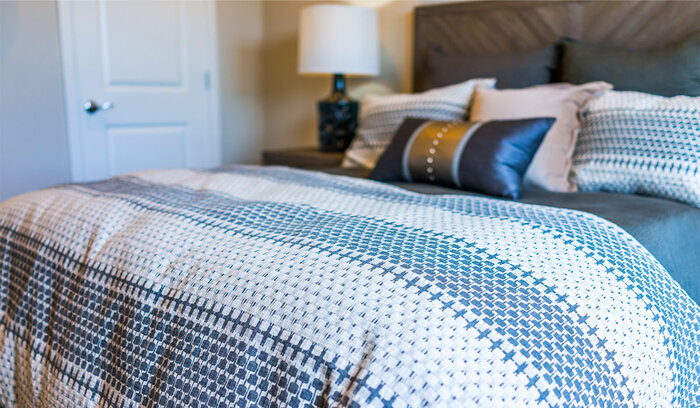 Counterpane
Origin: Old French, 15th century
Examples of
Counterpane

in a sentence

"The bed was made up with an antique counterpane quilted by my husband's great-grandmother."

"The counterpane in the guest bedroom was more for show than for warmth."
About Counterpane
"Counterpane" is an alteration of "counterpoint," which was based on the Latin "culcitra puncta," or "quilted mattress." The suffix "pane" — an old word for "cloth" — replaced "point."
Did you Know?
A "counterpane" is a decorative bedspread designed more to be seen than used for warmth. Traditionally, counterpanes were woven to showcase raised details, making the blanket seem embossed. However, many counterpanes were also quilted or knit. As nice as counterpanes are to look at, they are generally insubstantial as blankets. Sleepers in cold climates usually require additional layers beyond a counterpane to keep them warm at night.